Last Tuesday, I had the pleasure of attending Street Fight. And no – it's not a video game, it is a conference focusing on hyperlocal advertising, services, and publishing. It was packed full of some of the smartest folks in location-based advertising, all with different ideas- but one strong conclusion: hyperlocal is an evolving space that presents big opportunities. I want to briefly touch on the highlights as they pertain to the future of location-based marketing:
1. The Physical World is Being Crawled… Right Now
And it's happening faster than one might imagine. Suggested by David Mihm, Local Search Strategist at Moz, Google is already taking in "Street View Citations" to understand and index local businesses by searching location images with business logos. Baidu, a Chinese search engine, has indexed many indoor buildings as far back as 2011. Example.  Google is also indexing indoors using, "Business Photos."
With products like Google Glass and smart phones, more and more of the real world becomes digitized. Florent Peyre, of Placemeter, a company that uses cheap cameras to track, analyze, and predict store activity, states that it could fill the gap between digital marketing campaigns, in-store visits, and coupon sales. Imagine how that data would look in Google's universal analytics!
2. Accurate Hyperlocal Data is a Catalyst to Mobile Marketing
Companies like Esri & Factual help collect and filter ad inventory in real time – so advertisers can do exciting things like target bus stops or competitor locations. In order to target every bus stop in Minneapolis, you'll need to have sophisticated location data that can be used to filter down ad inventory in real time. But not only do you need to filter this data down, you need to understand what publishers have accurate hyperlocal data. For example, Pandora sells its ad inventory as hyperlocal, but they actually use addresses given when the account is set up. This is an example of muddy location data on ad inventory.
3. Location Content is Discovery Content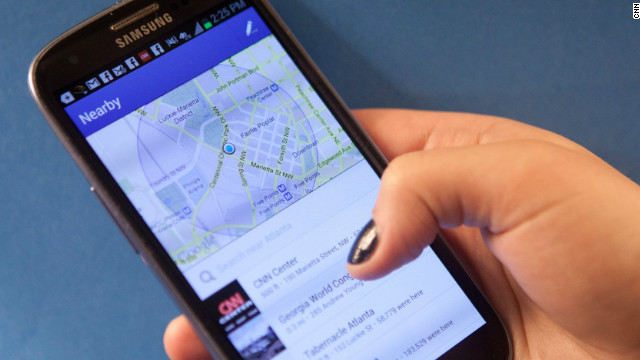 Increasingly, users are searching locally. Google has stated that 30% of all queries have local intent, and Yahoo concurs. More importantly; about half of these users don't have a specific business in mind while searching. Which makes it more important than ever to ensure that your foundational business data is proliferated across the internet.  At SFSW13 many companies prepared to meet this challenge at Street Fight. Here, Here, & Here.
4. Hyperlocal is Deeply Connected to the Mobile Device
As Andy Ellwood of Waze eloquently said, "What Search Did for the Internet, Maps Will Do for Mobile." There are many reasons why mobile devices are deeply intertwined with local. Intent plays a large role, with over 50% of searches on mobile pertaining to places and the explosion of data from mobile also plays a role. Waze is a company that has really done well to mine and index mobile location data, they were also purchased by Google yesterday. Waze is an app that simply gets you from point A to point B faster, using data. Learn more and download the app!
5. Hyperlocal is in its Infancy and Evolving
Hyperlocal has big challenges to face. Without going into too much detail:
Mobile phones don't have a universal cookie
Mobile phones struggle with battery in regards to GPS
Indexing the physical world is hard
Ad exchanges are faking location information for higher CPMs
Attribution from digital to physical
Many companies are trying to solve these problems. Google Chrome is tracking users across devices. Phones get better every year. Ad networks are facing helpful regulation. Paypal/Square/Google wallet/leafy are working to add location data and attribution to transactions. The reason they call it StreetFight, is because companies start up and are disappearing quickly – the truth is local is not easy, but the potential is massive. As massive as 2.5 trillion digitally influenced local spending, according to Yelp's VP Mike Ghaffary. Keep an eye on the hyperlocal space.